Welcome to Balanced Health Family Chiropractic located in Orange. Chiropractic is one of the most amazing healthcare professions, but very few people understand what the health benefits are all about. This article is here to help you gain a basic understanding of how your Orange chiropractor can help you and your family.
Chiropractic care focuses on detecting a condition in the spine called "subluxation". A subluxation is when the bones of your spine become stuck, losing their normal motion and alignment. When this condition exists in the spine, it causes the spine to degenerate faster and significantly reduces the function of the nervous system. If the brain and the body can't communicate, your health starts to breakdown.
Chiropractic removes subluxations using various techniques called adjustments. Gentle adjustments to the spine not only restore proper motion and alignment but most importantly improves communication to the brain and the body which allows your body to function optimally. We promote health and healing by teaching patients how to fuel their nervous systems with what it needs:
Good Nutrition
Hydration
Exercise
A Positive Environment Your Body Can Thrive In
Our mission at Balanced Health Family Chiropractic is to adjust, educate, and empower families in our community toward optimal health and wellness. We are a family-based chiropractic practice, aimed at providing natural healing for you and your family. Dr. Durso specializes in pediatric and prenatal care. He is certified in the Webster Technique through the International Chiropractic Pediatric Association (ICPA). Dr. Durso also has advanced training in spinal rehabilitation and functional neurology, specifically neurodevelopmental disorders.
OFFICE HOURS
---
Monday
9:00am - 12:00pm
2:00pm - 6:00pm
---
Tuesday
2:00pm - 6:30pm
---
Wednesday
9:00am - 12:00pm
2:00pm - 6:00pm
---
Thursday
Closed
---
Friday
9:00am - 12:00pm
2:00pm - 6:00pm
---
Saturday
Developmental Delay Screenings
By Appointment Only
Balanced Health
Family Chiropractic
Liberty Square Plaza
501 Boston Post Road #24
Orange, CT 06477
(203) 553-9300
HOW TO FIND A CHIROPRACTOR IN Orange
This guide will help you find the best chiropractic clinic in Orange for you. When most people in Orange decide they need a chiropractor, they end up doing a search and just picking someone at the top.
Being at the top of Google for the chiropractic search does not necessarily mean they are the best chiropractor for you. Follow the steps below to make sure you are picking the right chiropractor for you.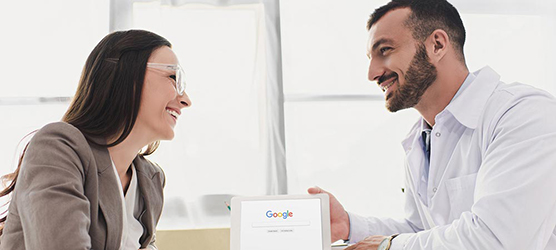 Time Needed: 5 minutes
Total Cost: USD 0.00
4 EASY STEPS TO FINDING A CHIROPRACTOR IN Orange
Step 1: Open up a Google search
You will want to type one of the following in the search bar:
Chiropractor Orange
Chiropractor 06477
Chiropractor near me
Best chiropractor in Orange

Step 2: Review Their Website
The best chiropractors in Orange put as much care into their website as they do into the rest of their office. By reviewing their website you will get a good feel for the doctor and if they are right for you.

Step 3: Check Out Their Reviews
Check out the Google Business Page of a chiropractic clinic you are thinking about visiting. It is easy for someone to say they are great, it's a different story to get other people to say great things about you.

Step 4: Give The Office A Call
Now that you have a basic understanding of what the office is about. Give them a call to make sure they fit the message that their website and GMB have been sending. You will know in a few minutes whether the office is the right one for you.